Posted on December 17 2019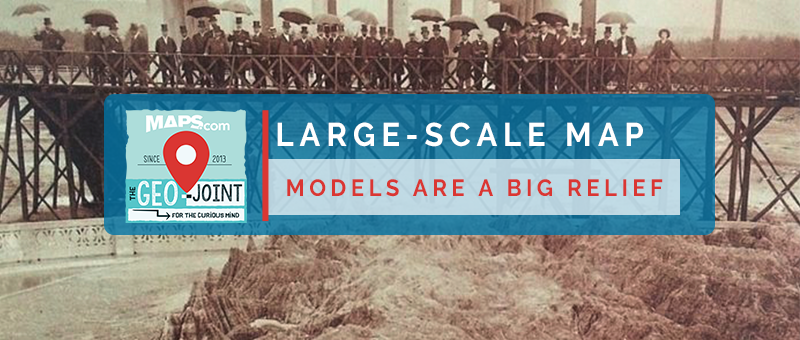 Smartphone users can claim to carry maps of the whole world in their pocket, though you can only see a few square inches at a time. A folded map allows you a bigger view if you have the space to unfold it. Some wall maps are a number of feet long, and unlikely to to ever be carried along to a destination. And then there are the biggest maps, perhaps more accurately called models, or raised-relief maps. These are the kind of maps that you not only look at, but feel the urge to actually step into. Many national park visitor centers have 3-D depictions of the terrain within their bounds, giving hikers and others a good view of the landscape they plan to explore. Welcome centers that highway travellers may encounter as they cross state borders sometimes feature big models that show off the state's mountains and valleys and the routes through them. And elementary school students get a hands-on feel for their state's contours by making simple models out of papier mache.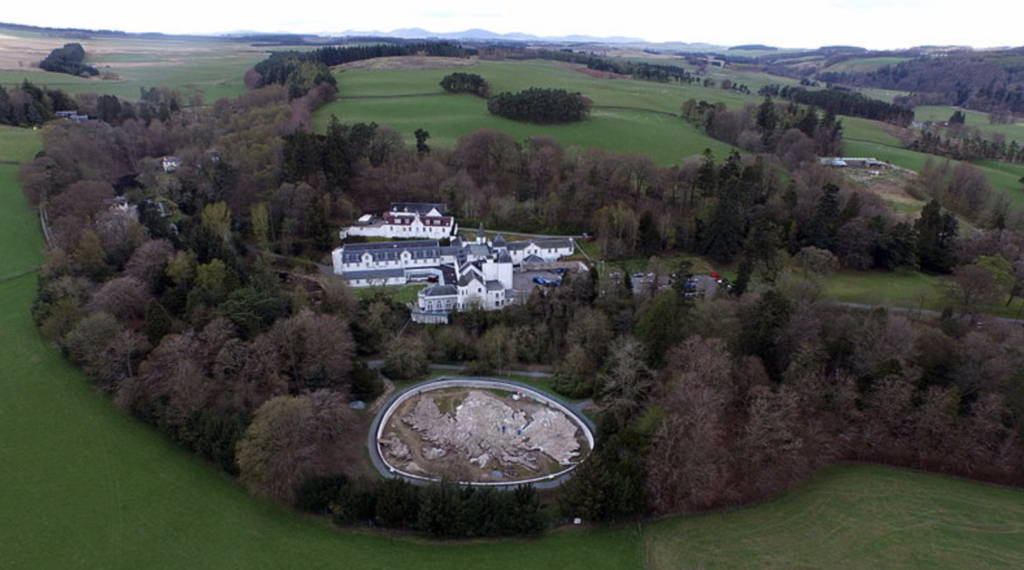 THE GREAT POLISH MAP OF SCOTLAND, A SHORT STROLL FROM BARONY CASTLE HOTEL.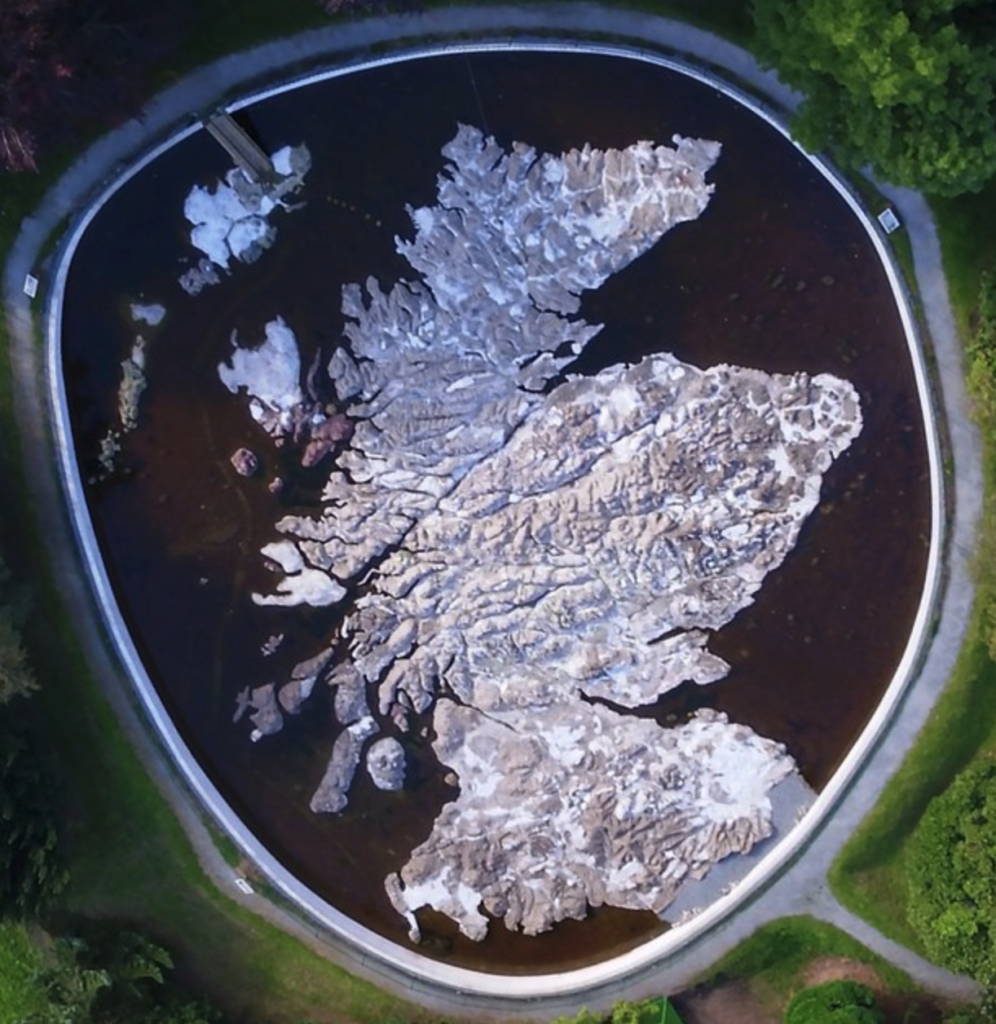 EVEN SEEN FROM 650 FEET IN THE AIR, THE DETAIL IS IMPRESSIVE.
As with all things, somebody is always keen to take a concept to the next level, and go really big. In this case, the planners set about to model an entire country, and at a fairly large scale. These people were Polish, but the relief map they made was of Scotland, and in Scotland. They had been soldiers in the Polish army in World War II, stationed in Scotland after the German occupation of Poland. Polish military men were key in keeping Nazi Germany from gaining a foothold in Scotland. Many Polish soldiers decided to stay in Scotland after the end of the war, both because they found it welcoming, and because their own country had come under the influence of Russia, whose policies did not bode well for personal freedom. One such soldier became successful in the hotel business, owning several in Edinburgh, and then acquiring the Barony Castle Hotel in the countryside south of the city. Barony Castle and its grounds had been one of the sites where Polish soldiers had been trained during the war, so it had a strong significance to a group of former officers who began to plan for a great map of Scotland to honor their adopted home.
This was to be no plain map on the wall, but a 3-D model, built outside on the ground, at 1:10,000 scale. For those not familiar with scale, that ratio boils down to a little over 6 inches to the mile. In other words, to show 10 linear miles of territory, a map at that scale would need to be over 60 inches long. But Scotland (not counting its distant islands) is around 275 miles long, so such a map would need to be over 140 feet long! Statistics listed for the model, officially called the Great Polish Map of Scotland, say the map is 50 by 40 meters, or about 164 by 130 feet. These figures measure to the border wall outside the map. It would be be longer if the coverage of the map included the Orkney or Shetland Islands, Scottish land well off its northern coast, but they were not included in the model. Sometimes you just can't fit everything in if you want to keep the scale as large as possible—cartography is a compromise.
Creating the Great Polish Map began in 1974, when a group of young geography students came from Poland to do studies on Scottish landscape and construct preliminary modeling. A large area was leveled, the map of Scotland sketched out on it, and experiments at cement modeling were conducted. On a scale model, hills and mountains shown at their true height are very modest in appearance, so peaks are generally enhanced, measured by a factor called vertical exaggeration. In this case, the vertical features were designed to be five times the horizontal map scale, or 1:2,000, a standard used in military terrain modeling, with which the old soldiers behind the project were familiar. The geographers and soldiers were aided in their project by Scottish government cartographers who were coincidentally improving their mapping and modeling offices at the time. Still, work on the model came in fits and starts as the visiting Poles could not stay to work full time, and winters were not suitable for construction. It took a number of years before all the framing of the landscape, the application of cement, a layer of resin, and eventually the detail shown in paint was complete. Not only were forested and urban areas coded by color, but roads, rivers, and lochs were carefully depicted. As a stunning bit of realism, the model was also plumbed with 40 water sources which caused the rivers and waterfalls to flow, and the lochs to fill, as the water made its way to the moat of ocean surrounding the model. There was even a small model train running between Glasgow and Edinburgh. A low wall encircled the map, backed by the soil that had originally been scraped to provide the flat foundation. The project was complete by 1979, but the harshness of the outdoor environment began to wear at it, even during the long construction period.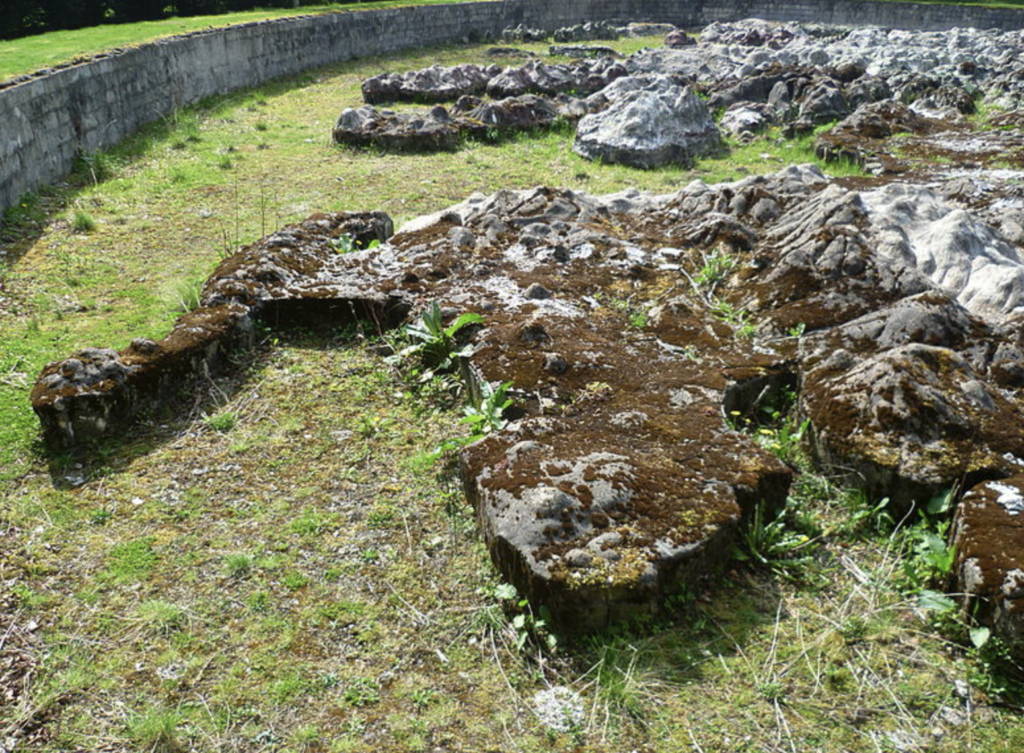 YEARS OF NEGLECT HAD LEFT THE MODEL OVERGROWN AND IN NEED OF REPAIR.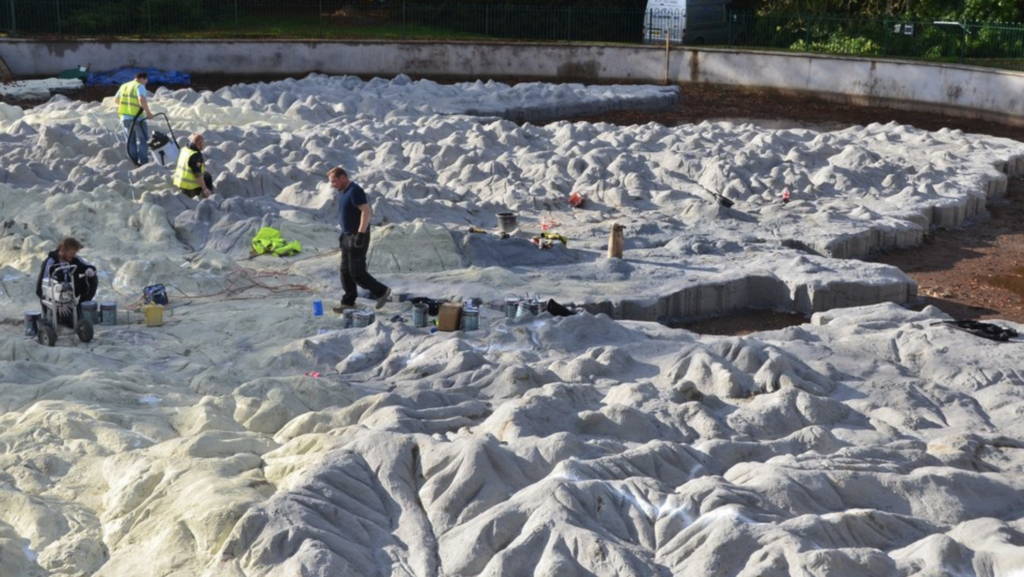 THE EFFORT TO RESTORE THE GREAT MAP TOOK A LOT OF FUNDRAISING AND THE HARD WORK OF MANY.
In the years following, the elders who produced the idea and directed the project faded away, and while family at first continued to manage the hotel and map, ownership changed hands and neglect set in. The map began to suffer increased deterioration, became overgrown, and was nearly forgotten. In the middle 1990s interest was revived, and some restoration occurred, but not until 2012 was concentrated effort and funding made available to bring the map model back to its full glory. It has now been recognized by Historic Environment Scotland as a unique and vital piece of Scottish cultural history, and a symbol of the special relationship between Scotland and Poland. Significantly, the official re-opening occurred in 2018, the 100th anniversary of the restoration of Poland's independence. The map model's continued care and preservation seems much more secure, and its fame and visitation will likely increase.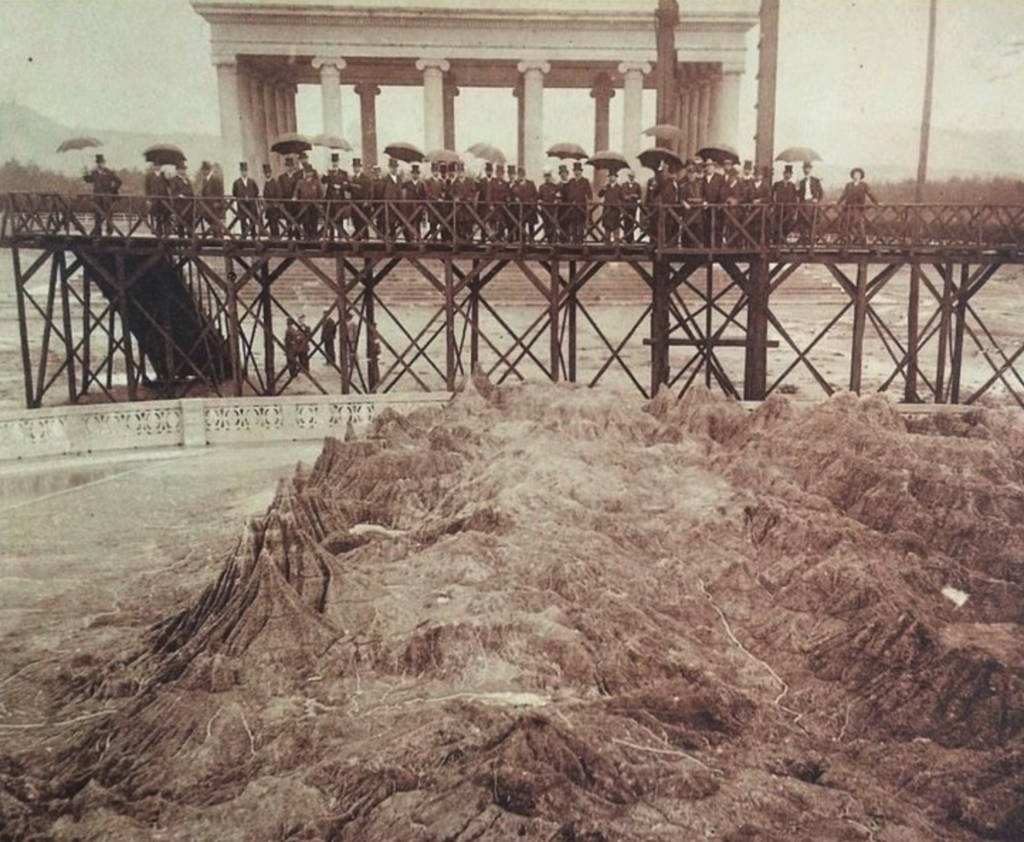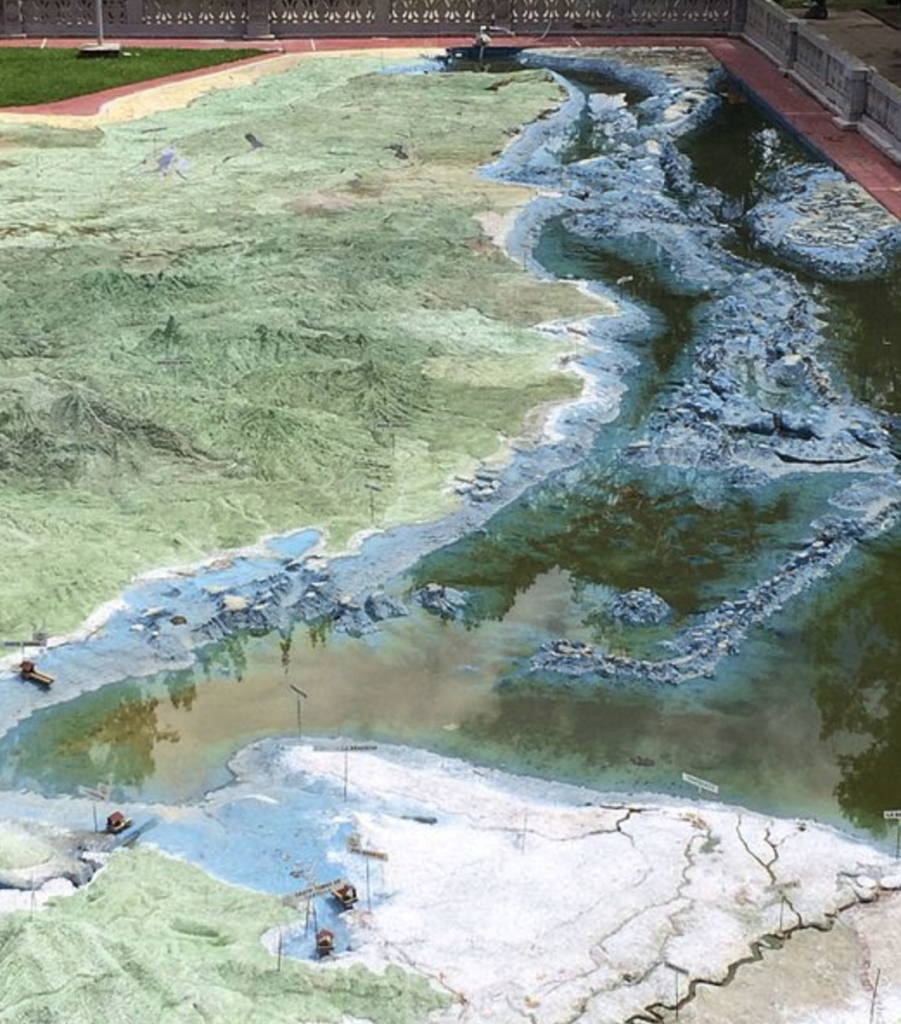 THE MAP INCLUDES BELIZE AND ITS CARIBBEAN COAST, TERRITORY GUATEMALA HAS LONG CLAIMED.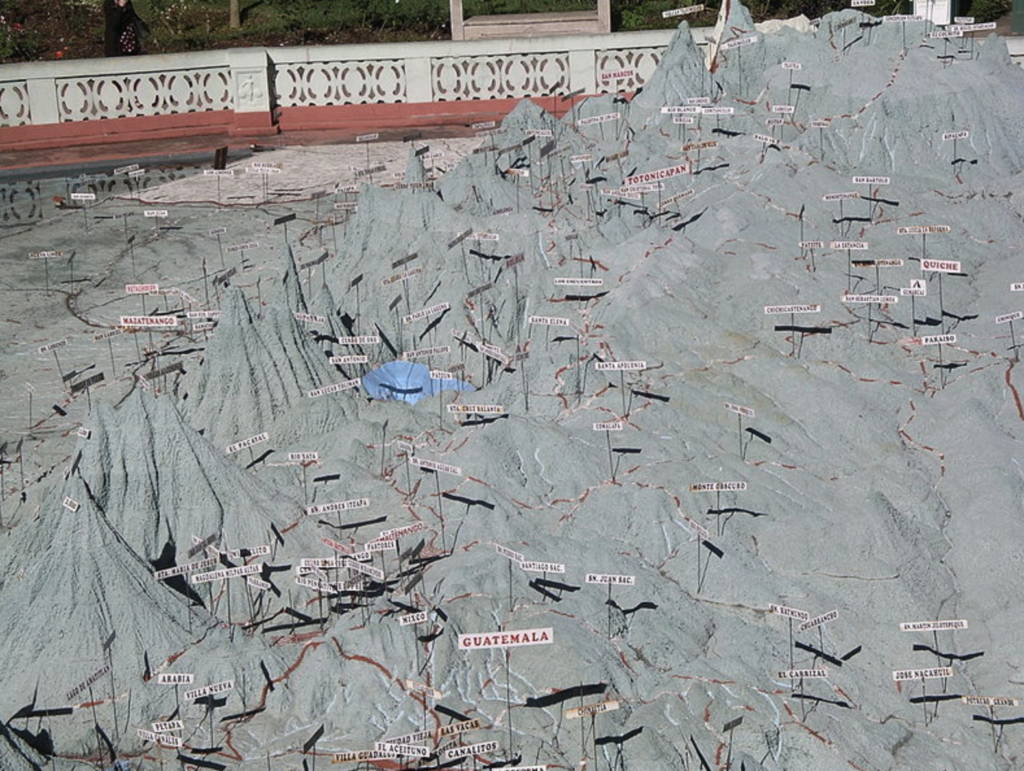 VERTICAL EXAGGERATION CAUSES THE VOLCANOES TO RISE TO SHARPLY POINTED PEAKS.
On another continent, at a much earlier time, another country decided to build a miniature of itself. The Central American nation of Guatemala began its project, the Mapa en Relieve (Map in Relief), in 1904, long before any help was to be had from satellite photos or other advanced technology. It is located in a park in an otherwise unremarkable neighborhood in the national capital, Guatemala City. They chose to build the model at 1:10,000 scale, the same as the Scottish and Polish builders later did. Because both of these countries are about the same length, the models are similar in length, although Guatemala's land area is almost 45 percent greater. The model is also made of cement, with brick and stone underlying the outer layer. Collection of geographic data was an even more physical task in the early part of the 20th century, and it took 15 years of surveying remote and often roadless areas to prepare for the model.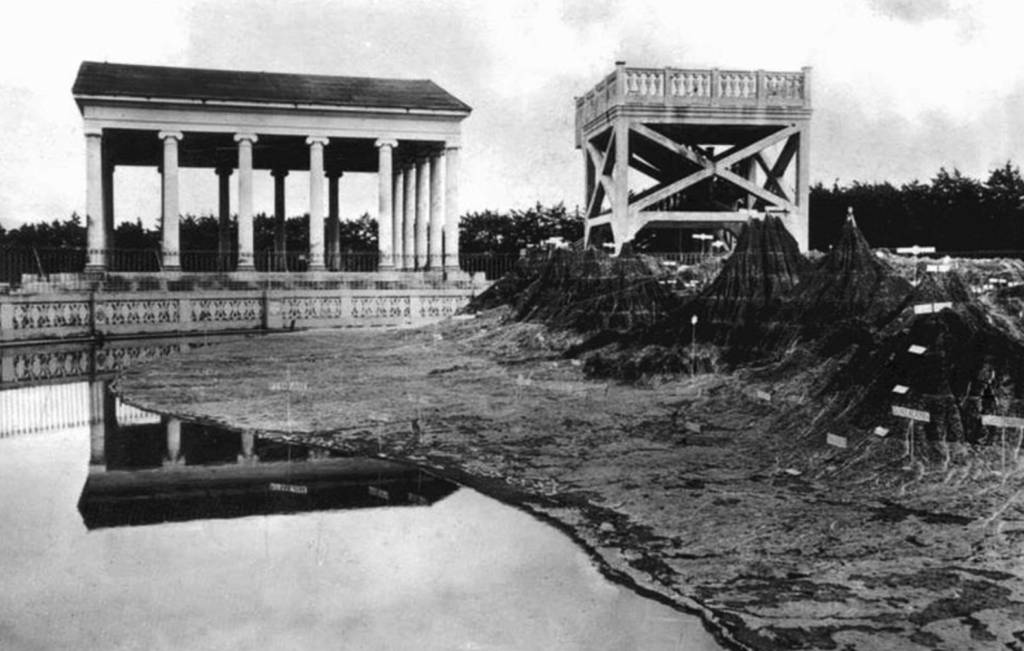 AN OBSERVATION TOWER, BUILT BY THE TIME OF THIS 1940 IMAGE, GAVE VISITORS A BETTER PERSPECTIVE.
Guatemala is full of volcanoes both active and dormant, some around three times the 4,413 foot height of Scotland's tallest peak, Ben Nevis. Given these steeper, taller mountainsides, much of its relief is more dramatic than that of Scotland. Though verical exaggeration on both models is the same, the peaks of Guatemala have tall, sharply pointed tops, making parts of the country appear extremely forbidding. Little white banners proclaim the volcanoes' names, perhaps decreasing their Mordor-ish look. Less vertical areas display a more believable texture, and the whole model is realistically tinted in subtle greens and browns. It too has a hydro system to create a flow in the rivercourses. The model project was completed in about a year and a half, and decades later a nice feature was added: an observation tower. From here, one can get a virtually high-altitude view of the whole country—including the neighboring country of Belize in the northeast corner. Guatemala has historically claimed Belize's territory as its own. They now recognize Belize as an independent state, but still dispute its border, asserting that a large chunk of the country belongs to Guatemala. At least on a painted cement replica, Guatemalans can see the full extent of their definition of the country.
These examples of country modeling are fascinating but ultimately inaccurate to some degree. Singapore decided to use the latest technology and make a laser-fine model of all its land and buildings. It is a virtual 3-D model–you can put away the cement mixer and the paintbrush—using the most technologically advanced imaging equipment to not only capture every inch of the tiny nation but to keep it updated. With airborne laser imagery they collected both vertical and oblique data, and on the ground similar imagery was scanned and photographed with 360-degree cameras. Tens of terrabytes later (they were up to 50 of them well before completion), a complete virtual Singapore will be available for planning and analysis for an undending number of urban queries and nature studies. You can't put your finger on it, but onscreen, it is as accurate as real life.
Technology then, has made the models of Scotland and Guatemala obsolete. Or has it? Something about an actual miniature depiction of a piece of the Earth you know is too big to be seen all at once by anyone but astronauts simply charms the human brain. Walking around the lilliputuian landscape to see how the land rises and falls in actual physical form has a transporting effect to the mind, changing one's perspective on the world. Computer models will no doubt deliver endless data streams to make possible the crucial improvements our natural and built worlds need. But the delight of physical 3-D landscape models will always bring people out to marvel.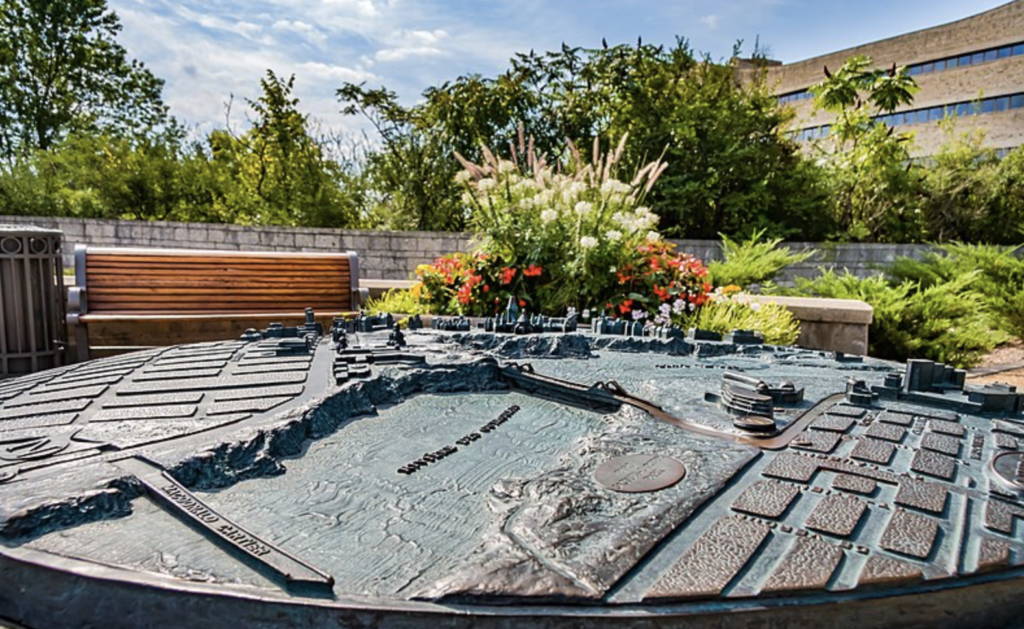 It's not the raised relief of the Mapa en Relieve, but National Geographic's "Land of the Maya" map has beautifully rendered shaded relief, giving you a good feel for the topography of Guatemala and its neighbors. Available from Maps.com.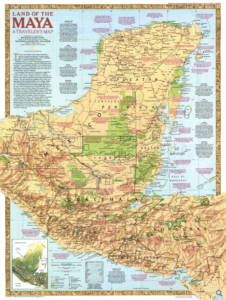 ---
PHOTO CREDITS:
caption: Seeing a city in 3-D helps people get a feel for their surroundings, as does this model of Ottawa and Gatineau, Canada.
source: Wikimedia Commons: Michel Rathwell from Cornwall, Canada (CC by 2.0 Generic)
caption: A well-rendered 3-D map model lets travelers and hikers get their bearings in natural landscapes like Yosemite.
source: Flickr: Ken Lund (CC by SA 2.0 Generic)
caption: The Great Polish Map of Scotland, a short stroll from Barony Castle Hotel.
source: Wikimedia Commons: John Riddell (CC by SA 4.0 International)
caption: Even seen from 650 feet in the air, the detail is impressive.
source: Geograph: Mark Wright (CC by SA 2.0 Generic)
caption: Years of neglect had left the model overgrown and in need of repair.
source: Wikimedia Commons: Kim Traynor (CC by SA 3.0 Unported)
caption: The effort to restore the Great Map took a lot of fundraising and the hard work of many.
source: Geograph: Jim Barton (CC by SA 2.0 Generic)
caption: Guatemala's Mapa en Relieve, now nearly 115 years old, has been enjoyed for generations.
source: Wikimedia Commons: Unknown (Public domain)
caption: The map includes Belize and its Caribbean coast, territory Guatemala has long claimed.
source: Wikimedia Commons: Nerdoguate (CC by SA 3.0 Unported)
caption: Vertical exaggeration causes the volcanoes to rise to sharply pointed peaks.
source: Wikimedia Commons: Nils Öberg (CC by SA 3.0 Unported)
caption: An observation tower, built by the time of this 1940 image, gave visitors a better perspective.
source: Wikimedia Commons: Unknown (Public domain)