Posted on September 23 2021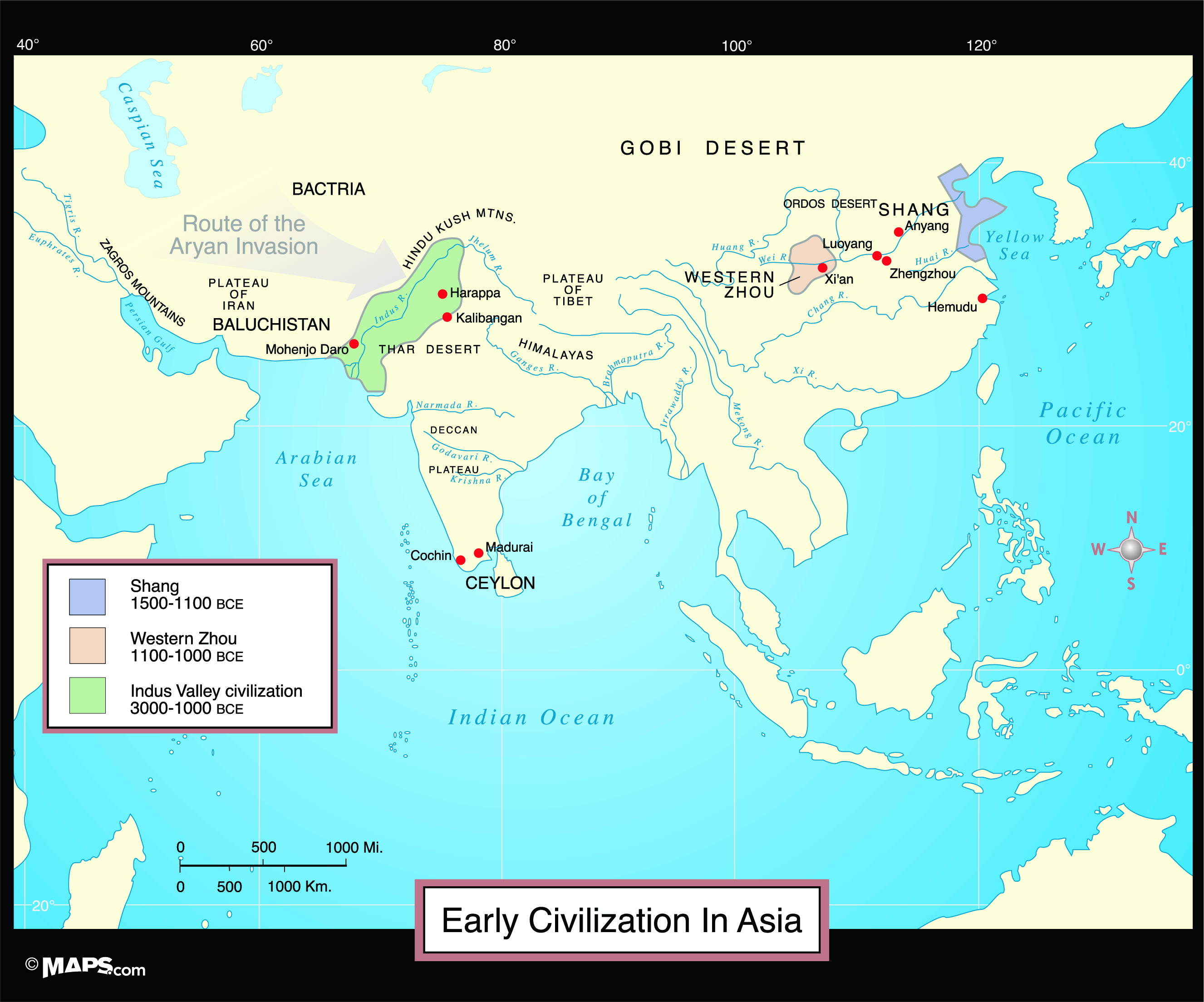 This map shows the locations where the beauty of the Asian indigenous cultures began! Utilizing the fertile grounds around them, several groups built themselves up all around the Asian continent. In fact, of the many ancient civilizations that are familiar to us from our history textbooks, the Indus Valley peoples were among the three most innovative and productive early civilizations! 
 --
Are you a teacher or a homeschool parent? We've got the maps for you! 
Maps101 is a well-rounded, researched, and all-encompassing program that caters to students of all grade levels.