Posted on March 11 2020
Happy International Women's Day!
This entire month is dedicated to honoring the history of the strong women who have made massive contributions to our world, and we are very excited to share these resources with you to use in your classroom.
As a teacher, I know how challenging it can be to find classroom-ready materials that engage students – I hope this weekly collection helps! We have some great lessons, blogs, and videos available with the topic of women's history in the U.S. and the experience of women internationally. It also happens to be Pi Day on Saturday, so we threw in a little news article about that too!
---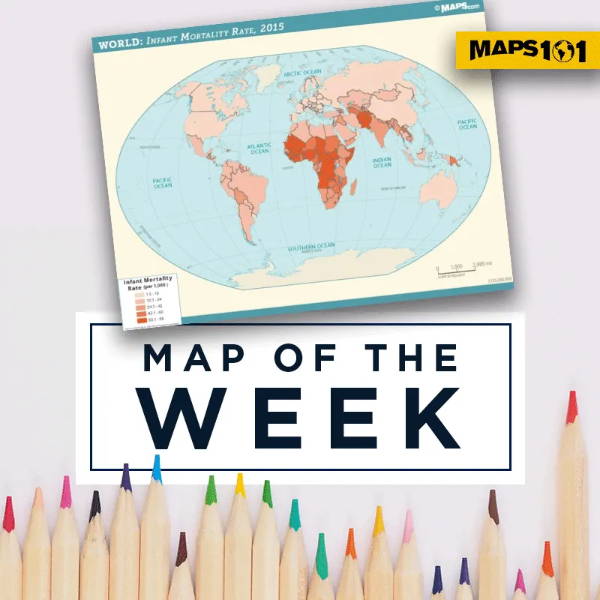 Now we might be a bit biased, but we believe map skills are vitally important! So, every week we release a new map with map skills challenges as accompanying exercises.
This week we are highlighting our map of the week that shows infant mortality. This isn't strictly a women's issue, but it does affect women in a profound way. Humanity has done a lot to reduce infant mortality over the years, but we can still do more! The lesson attached to this map asks students to analyze the factors affecting infant mortality and leads them to come up with strategies for reducing the factors further. Our students are going to be tasked with resolving these big problems one day—it's never too early to have them start practicing!
---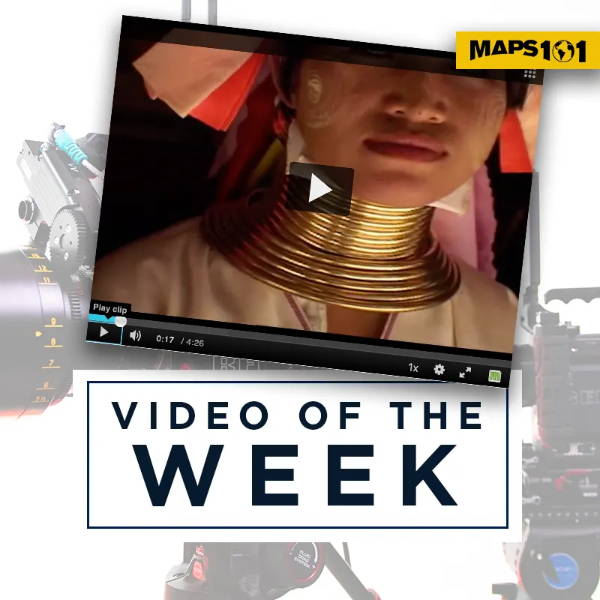 ---
Geography News Network:
Empress Wu
As a little girl growing up in England, my personal hero was Queen Elizabeth I, followed closely by the Spice Girls. This article on Empress Wu has just as much girl power! Her impact on China was profound, and as the first female Empress she paved the way internationally for other female leaders and women of influence. Who are your (s)heroes?
---
More than just an excuse for extra dessert, Pi Day provides a good way to link mathematics with social studies, showing how ultimately integrated education can be. Attempts to determine the value of pi stretch across cultures and history, and much like the number itself, will likely never end!
The current Guinness World Record holder can remember the value of pi to 70,000 decimal places...and most of us can't remember our mom's phone number without checking our phones! This year 3/14 will give us the first three digits of pi—ask your students when the next year will occur that we will have four digits in the date? Five digits? When did we have seven?
---
Why We Do What We Do:
Memory Palace
Helping our students understand their world and the people in it is of extraordinary value not just to education but to our planet, and geo-spatial understanding can provide more benefit than we realize. Our brains have evolved to utilize information presented in a spatial way and this is apparent when we look at the studies on memory feats.
The memory palace technique involves visualizing information in an imagined physical space and walking though that space in our minds to recall the information. Though he's not the official Guinness World Record-holder, the memory palace technique has helped Akira Haraguchi to memorize pi to 100,000 digits! Studies have shown that after as little as 40 days of training on memory palaces, physical changes in the brain take place to improve memory and recall. Just another reason maps are such a basic human tool! "The Mind Explained" Netflix docuseries episode on memory provides a fascinating look at memory palaces, as well as some great entertainment!
---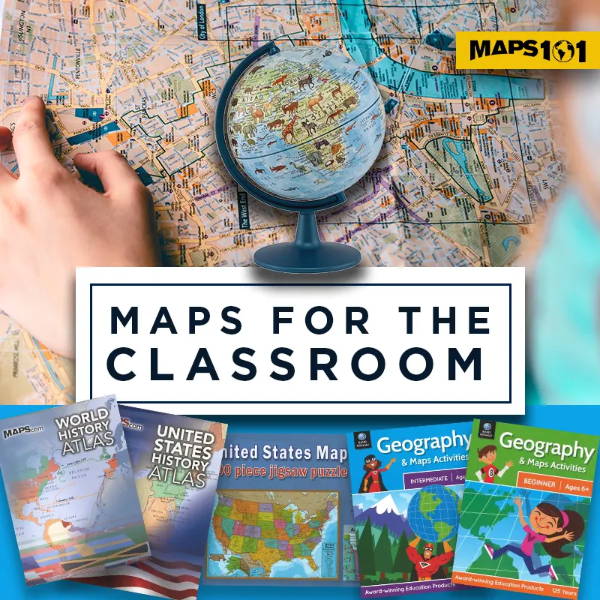 High-quality geography products for the classroom. From globes to wall maps, atlases to games, Maps.com offers a wealth of products to help put your classroom on the map.
---