Posted on January 14 2020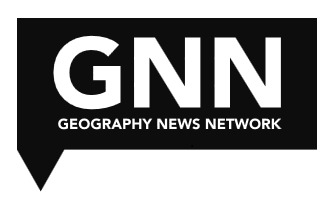 World War II began with Germany's invasion of Poland in September of 1939. However, America did not enter the war until the bombing of its Pacific fleet at Pearl Harbor, Hawaii, by the Japanese on December 7, 1941. Outraged at this act against America, citizens supported declaring war and joining the Allied war effort against the Axis powers of Germany, Italy, and Japan. Support was so high that people quickly joined the military by enlisting. In 1939, only a little over 2,000 people had joined the U.S. military. But in 1941, that number staggeringly increased to over 1 million people, and the following year over 3 million had enlisted to join the war. Among those who signed up were African Americans, both men and women. Keep in mind that this was long before the Civil Rights Movement. African Americans in the 1940s were segregated. This meant they could not enjoy the same swimming pools, eat at the same tables, and get an education in the same schools as whites. At this time, people believed that African Americans were not as skilled or as intelligent as whites. Yet despite this kind of prejudice at home, many African Americans felt patriotic and wanted to join the war effort. In doing so and in doing their jobs well, these enlisted men and women helped show that the racist ideas about African Americans were not only false, but unjust. Qualified African American men in World War II could become officers. They could be trained as pilots, or they could work in operations, meteorology, intelligence, engineering, medicine, or any other field that officers specialized in. Meanwhile, enlisted African American men could get training to become aircraft and engine mechanics, armament specialists, radio repairmen, parachute riggers, control tower operators, policemen, administrative clerks, and more. Women in World War II had their own branches of service, including the Women's Army Auxiliary Corps (WAAC). They could be clerks, mail sorters, typists, and nurses, in particular. Two famous groups of African Americans during World War II were the pilots who made up the Tuskegee Airmen and the WAAC nurses who took care of injured servicemen.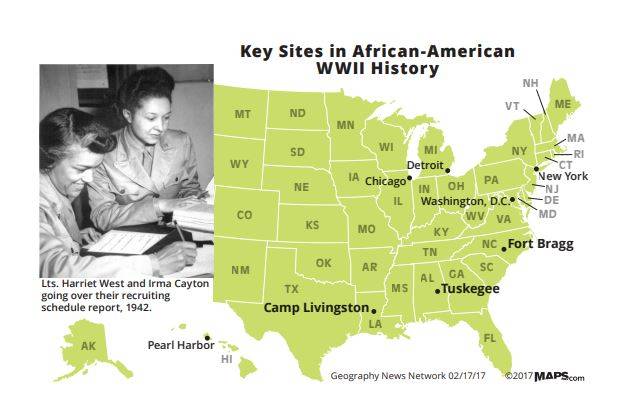 Most of the Tuskegee Airmen were college graduates or undergraduates. They came from all parts of the country, but especially from New York City, Los Angeles, Chicago, Detroit, and Washington, D.C. They a t t e n d e d flight school at the Tuskegee Army Air Field (TAAF) in Tuskegee, A l a b a m a . Men were given entrance examinations that tested their physical and mental qualifications standards were not lowered for anyone who applied. Those who were accepted as aviation cadets were trained at Tuskegee as single-engine pilots. Later they were also trained on twin-engine planes. Other facilities trained navigators, bombardiers, mechanics, or members of gunnery crews. The first nine-month cadet class began in July of 1941 and finished training in March of 1942. There were 13 men in that first class, of whom 5 successfully completed the training. A West Point Academy graduate, Benjamin O. Davis, Jr., earned the rank of captain. The other 4 were commissioned as second lieutenants. All of the men earned silver pilot wings from the Army Air Corps. There were nearly 1,000 pilots to graduate from TAFF through 1946. Of them, 450 served overseas. Many were in the 99th Pursuit Squadron, which flew in North Africa, Sicily, and Italy. The 99th flew bomber escort missions and as a group was extremely successful, with very low bomber losses. They even earned two Presidential Unit Citations for outstanding tactical support. The 332nd Fighter Group included 4 fighter squadrons: the 99th, 100th, 301st, and 302nd. They began serving in Italy and also flew missions over Germany. This group also received the Presidential Unit Citation for its escort mission to Berlin, Germany, because they shot down 3 German jets and damaged 5 more without losing any of their own planes. On another mission, they discovered a German destroyer in a harbor in Italy. Lieutenant Gynne Pierson, a pilot, caused it to explode and sink through his expert skill at strafing, or attacking with machine-gun fire or bombs. The successes of the Tuskegee Airmen as bomber escorts put their services in demand by Allied bomber units.
Despite their bravery and skill, members of the Tuskegee Airmen were segregated from other troops. Those who did not serve overseas faced hostility. They were not allowed in the officer's club, for example, despite earning that privileged with pilot wings. In addition, those who returned after the war ended, came home to continued racism and prejudice. Opportunities for advancement were limited, and segregation was still legal.
Women also participated in the war effort, enlisting in the WAACs, among other women's-only groups. Like African American men, African American women too were moved with patriotism to help during the war and served as nurses. However, African American women have served as nurses throughout America's history, not just during World War II. From the Civil War onward, they cared for the sick and wounded. Harriet Tubman herself served as a spy or guide for the Union Army as well as working as a cook, scout, and even a nurse.
By the early 1900s, prejudice and acceptance of African American nurses was a common issue. Toward the end of World War I, a flu epidemic created a shortage of nurses. The War Department then authorized 18 African American women to serve within the Army Nurse Corps and the American Red Cross. Aileen Cole Stewart, one of these pioneers, said, "The story of the Negro nurse in World War I is not spectacular. We arrived after the Armistice was signed, which alone was anticlimactic. But each of us contributed quietly and with dignity to the idea that justice demands professional equality for all qualified nurses." By World War II, there were many skilled and willing African American women ready to serve. However, segregation and discrimination continued to be an issue. First Lady Eleanor Roosevelt was instrumental in lobbying the surgeon general to seek out African American women to serve in the Army Nurse Corps. They began accepting African American nurses. There were 56 African American nurses in 1941. They were based in either Camp Livingston, Louisiana, or Fort Bragg, North Carolina. Della Raney Jackson was the first nurse commissioned in the U.S. Army. She was a graduate of the Lincoln Hospital School of Nursing in Durham, North Carolina. She was stationed at Fort Bragg.
By 1943, there were 183 African American nurses with commissions. They served throughout the theaters of war, including in Africa, Burma, Australia, and England. Despite excellent performance and dedication, discrimination still existed in the military. In 1948, President Harry S. Truman issued Executive Order 9981, which stated, "There shall be equality of treatment and opportunity for all persons in the armed services without regard to race, color, religion or national origin." This was a large step toward breaking the color barriers in the military.
Among the African American women who served during World War II, a standout is Margaret E. Bailey. In 1964, she was the first African American nurse to earn the rank of Lieutenant Colonel and became a full colonel in 1970. She began her military career in 1944 and served for 27 years, retiring in 1971. Through dedication and hard work, many African Americans made important contributions during World War II by serving their country, despite their status in America at that time.

ACTIVITIES AND QUESTIONS
Identifying: Why did African American men and women who faced segregation and prejudice at home join the military to fight during World War II?
Demonstrating Understanding: Based on context clues, what was the role of bomber escorts during World War II?
Differentiating Word Meanings: Which word means to volunteer to join the military? What is the word for those who join the military because they are required to by law? Were those African Americans in the military during World War II volunteers, or were they forced to join by law? Underline the sentence(s) that provide you the clues to answer.
Explaining: How did segregation affect the African American men and women who served in the military in the 1940s?
Identifying: What challenges did these brave men and women face? Why?
Speculating: Did these soldiers help set the stage for the Civil Rights Movement to come a few decades later? If so, how?
Brought to you by Geography News Network. February 17, 2017 #223.
---
CLASSROOM RESOURCES
https://www.archives.gov/research/african-americans/ww2-pictures
http://www.history.army.mil/books/wwii/72-14/72-14.HTM
http://www.history.com/topics/world-war-ii/tuskegee-airmen
http://www.tuskegeemuseum.org/
http://www.tuskegee.edu/about_us/legacy_of_fame/tuskegee_airmen/tuskegee_airmen_pilot_listing.aspx
http://www.tuskegee.edu/about_us/legacy_of_fame/tuskegee_airmen.aspx
SOURCES
http://www.tuskegeemuseum.org/who-were-they/
http://www.tuskegee.edu/about_us/legacy_of_fame/tuskegee_airmen/tuskegee_airmen_facts.aspx
https://www.archives.gov/publications/prologue/2006/spring/aad-ww2.html
http://libguides.mnhs.org/wwii_women/ov
http://history.amedd.army.mil/ancwebsite/articles/blackhistory.html

This post was brought to you by Maps101.

Maps101.com is a web-based, interactive repository of lesson plans, geography tools, and extension activities to help expand your students' world views. Learn more and receive a free trial today.