Berkshire Hathaway Case Study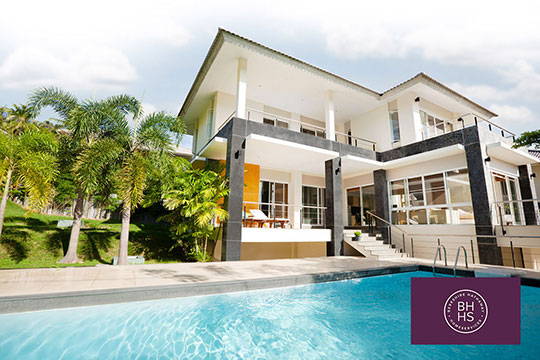 Helping to build brand
Berkshire Hathaway HomeServices is a brand-new real estate brokerage franchise network built for a new era in residential real estate. As Stephen Phillips, HomeServices president states it, "We're in it for the long-term and are committed to providing our brokers, agents, and customers with best-in-class programs, services, tools, and a powerful new brand to drive exceptional performance and sustainable, profitable growth."
Challenge
In pursuit of that goal, Berkshire Hathaway is constantly striving for the best tools and powerful new ways to drive their brand. The most fundamental questions are these: How do we sell more properties? What is the fastest way to orient a newcomer to the area?
Solution
Berkshire Hathaway imagined a map that would have a custom coverage area and highlight key points of interest, desirable places to live, and the different school districts. It would be something that agents could easily bring with them that would provide an instant understanding of the location as well as a perspective on how it fits into the surrounding area.
Result
The result is a beautiful foldout map that aligns with Berkshire Hathaway's branding, and adds authority to it as well. The map provides not only an overview of the county, it also showcases important detail, right down to the street names. It was specifically designed to both allow room for custom text that highlights different areas on the map and to feature photographs. This map is a strong example of a piece of promotional material that is a best-in-class tool to provide an exceptional buyer experience.