The Four Seasons Case Study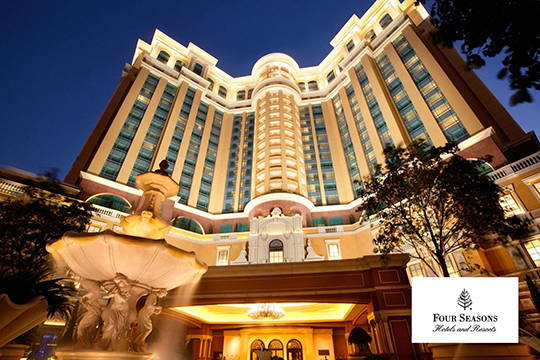 Helping to provide extraordinary experiences
Times change, but Four Seasons takes pride in knowing that their dedication to perfecting the travel experience never will. Their highly personalized 24-hour service, combined with authentic, elegant surroundings of the highest quality, creates a home away from home for those who know and appreciate the best. As the company has grown from a single hotel to 94 hotels in 39 countries, their deeply instilled culture, demonstrated by their employees, continues to get stronger. Over more than 50 years, their people have built an unrivaled depth of reliability, trust and connection with their guests – a connection they will steadfastly uphold, now and always.
Challenge
To continue providing extraordinary guest experiences, Four Seasons wanted to be able to quickly orient new guests and educate them with high-quality information on unique points of interest that make each destination special.
Solution
Four main aspects of this map were important to Four Seasons. First, Four Seasons was able to define their own custom coverage area that the map would highlight. Secondly, the map would only focus on the points of interest that Four Seasons felt were unique and special to that specific location. Third, the map would reflect the company brand, aligning its fonts and colors as well as providing contact information directly on the map – to make it easier for guests to reach staff with any needs or questions. Finally, the map was printed on offset paper making it easy for staff to make notes and highlight specific points directly on the map for guests to reference later with ease.
Result
The solution to Four Seasons' challenge to quickly orient and educate guests on specific points of interest materialized as a convenient 11×17 tearsheet luxury map. Not only does the map highlight unique local points of interest, it has an inset of the nearby wine country as well as an overview the greater area, all designed to align with the Four Seasons brand.