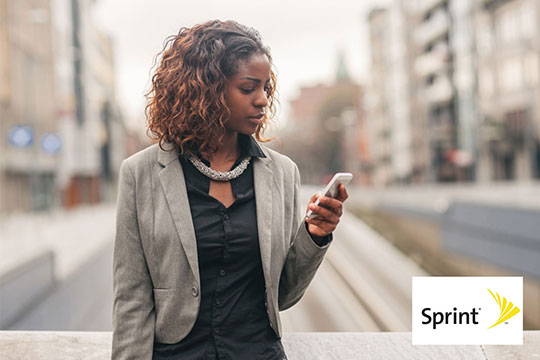 Mapping an all-in wireless system
Sprint is a communications services company that creates more and better ways to connect its customers to the things they care about most. Sprint served more than 57 million connections as of March 31, 2015, and is widely recognized for developing, engineering, and deploying innovative technologies. These include the first wireless 4G service from a national carrier in the United States, leading no-contract brands including Virgin Mobile USA, Boost Mobile, and Assurance Wireless, instant national and international push-to-talk capabilities, and a global Tier 1 Internet backbone. Sprint has been named to the Dow Jones Sustainability Index (DJSI) North America for the past four years.
Challenge
In 2015, Sprint built their 4,500th store, making it one of the largest retailers in the U.S. The leaders at Sprint are always asking themselves, how do we continue to drive new sales? How can we make sure that potential customers are able to find the store nearest them, no matter where they are?
Solution
Sprint needed to develop a tool that would allow people to find which locations were closest to them to ensure that potential customers get into their stores and purchase their products and services.
Result
Maps.com built Sprint a store locator application for desktop and mobile devices. By entering street, city, state or zip code into the finder, and narrowing the search parameters, all the stores within a 10, 20, 30, 40, or 50-mile radius will appear. Not only does this tool provide the locator aspect, it allows the customer to make an appointment online at whichever store location is most close by, at a time convenient to them – greatly improving customer service and exceeding customer expectations.