United States Navy Case Study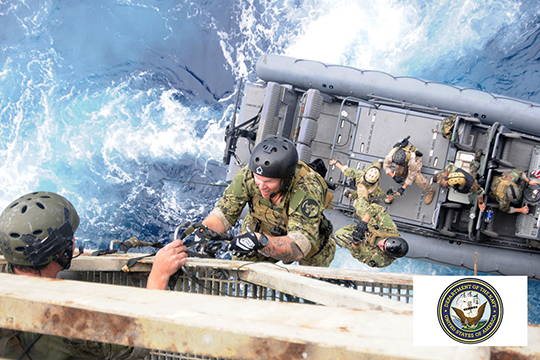 Mapping where it counts. When it counts.
Today, the U.S. Navy has the distinction of being the world's premier naval power – a fleet of unprecedented strength and ability. America's Navy is a force as relevant today as it's been historically significant during the last 238 years. The times may change. The threats may become more obscure. The complex nature of 21st-century life may make the demand for such a presence less obvious. But now more than ever, the Navy is something to take note of. Something to be thankful for. Something to be proud of.
Challenge
The Navy is proud that it does more than simply launch ships and aircraft; they believe they launch careers. The United States Navy constantly strives to increase the number of their recruits by asking themselves how to use their resources most effectively to capture as many recruits as possible, and how to make sure that they are campaigning in the most interested populations.
Solution
The Navy was looking to create a map that displayed their current recruit information clearly so that mailer campaigns could be used more effectively to increase the number of new recruits.
Result
The result is a custom territory 4-foot by 7-foot wall map – featuring the area broken up into specific zip codes. Not only does the map highlight the exact locations of the different recruiting offices throughout the area, it also breaks the area down into specific divisions to help leaders make decisions in terms of strategic planning and management of their campaigns.