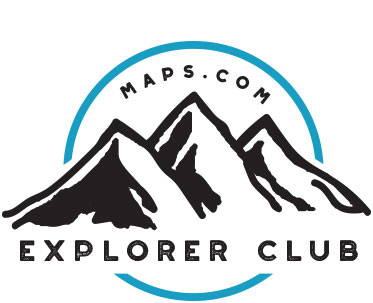 Thank you so much for joining the Maps.com Explorers Club! As a member, you will receive a FREE MAP each and every month, as well as occasional announcements, information, and plenty of fun content and activities focused on maps, geography, and travel.
Here's your FREE MAP for December!
North Pole Regions Map 1907
A true work of art, this map of the North Pole region is as beautiful as it is fascinating. Originally published in a 1907 National Geographic magazine that featured five articles on the Arctic, including "Arctic Expeditions Commanded by Americans," the map itself is loaded with information about Arctic exploration. One of a kind, it's also perfect for framing.