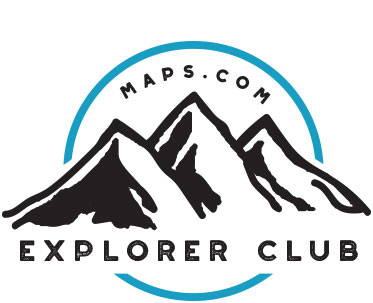 Thank you so much for joining the Maps.com Explorers Club! As a member, you will receive a FREE MAP each and every month, as well as occasional announcements, information, and plenty of fun content and activities focused on maps, geography, and travel.
Here's your FREE MAP for January!
City of Santo Domingo Map 1858
The site of the first European settlement in the Americas, Hispaniola played a crucial role in the development of the New World. This reproduction of an 1858 map features meticulous detail of the historical area, including impeccable shaded-relief contouring, a blue boundary line marking the border between Haiti and the Dominican Republic, and an inset map of a plan of the City of Santo Domingo.